Choosing the right clothes to wear is most important for us, as this radiates our personality and our good looks. Therefore, it is very important to look good and have some good clothes in our wardrobe. Most of the time people choose casual wear. So, today in this guide you will come to know about some of the best casual wear that you can choose to wear outside. Plus, also some cute clothes. Apart from that, you should not wear some clothes, even if you feel like it is casual cloth, but trust me those clothes with open hair looks gross. In addition, for me in no way that clothes look good on people, no matter what.

Clothes that You Should Not Wear –

Some such clothes that you should not wear are grungy button-ups. No matter it gives out 90s style, again it looks ill-fit. Besides, it makes you look like you are a hanger, on which the clothes are hanging. Always wear clothes of your size. Then, the next kind of out which is said to be worn by Mrs. Bieber is an oversized shirt combo with girly grunge. You should never wear an oversized shirt combo like that, as it looks absolutely gross. And, it gives you a look like that of a pauper (beggar) in the street, unless it's a Halloween thing. So, make sure that you do not make such wardrobe mistakes.

Leather Mini –

You can choose a leather mini with a Tee, but make sure that you choose good shoes with it. Choosing sporty shoes looks good. If you want a cozy girl look, then one of the best outfits that you can choose is jeans and an oversized or a bit larger size t-shirt along with chunky sneakers. It will give you a cool look. You can also pair a sweatshirt with a mini and some good sneakers, but not booties. But make sure that your mini is straight fit to the body and not swirling types. It should be more like a parallel mini.

Cargos –

Another type of cool casual boyish or tomboyish look that you can get is wearing a cargo with some good t-shirts. It is a totally awesome casual outfit, perfect for summer. Make sure that you choose a good color cargo. One of the best types of outfit that you can wear is a good jeans slim fit and a turtleneck top. You can choose a cardigan over it, but make sure it's loose yet of your size and not oversized, that your hands or just fingers can be seen like a duck's feet.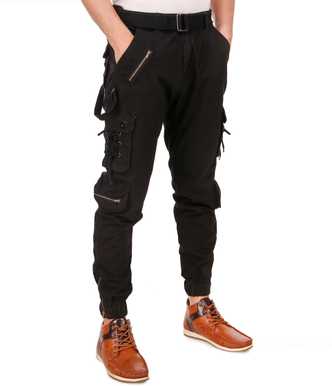 Track Suit or Shiny Pants –

Also, you can choose to wear a tracksuit for some cozy looks, but make sure that you wear it in the early morning hours or evening time, and not before that. You can also choose to wear good leather pants or shiny pants, but make sure if it's black color then you wear a golden shiny top with it. Besides, another good outfit that you can wear is a tee with jeans and a structured blazer, but that should not be oversized.