A girl's best feature is her hands. I think we all can agree on that. But what makes the hands look prettier is how nicely you have kept your nails. A hand with beautiful-looking nails is definitely going to steal every man's attention. In order to have beautiful-looking hands, you need to maintain good nail hygiene and time manicures. Who doesn't enjoy a good manicure and nail spa at the salon? But you need to keep in mind to choose the right color and shape for your new nails. We are here to help you pick the best option to have the most amazing-looking hands ever! You can also check some Prom Nail Ideas here.
Rainbow Ombre Nail Design: The first design we would suggest to you is the rainbow ombre nail design. What's better than a beautiful spectrum of colors shining bright on your beautiful hands, right? The rainbow ombre nail is going to have four layers of different colors. You can achieve this pretty look by putting these nail colors onto a sponge and dabbing it on your clean nails. Once it is done, you will need to clear the mess around the nails. But once the color is dried up it is going to look beyond pretty on your hands. 
Marble Ombre Nail Design: If we talk about the most famous nail trends in 2022, Marble ombre nails definitely come on top. The classic marble nail manicure looks really elegant and stylish. "If we talk about the year 2022, it is most likely that the famous black and white marble nail style will not be the only one people get. We will see some colored marble nail designs as well." Says Anna Joe, a nail artist based in LA.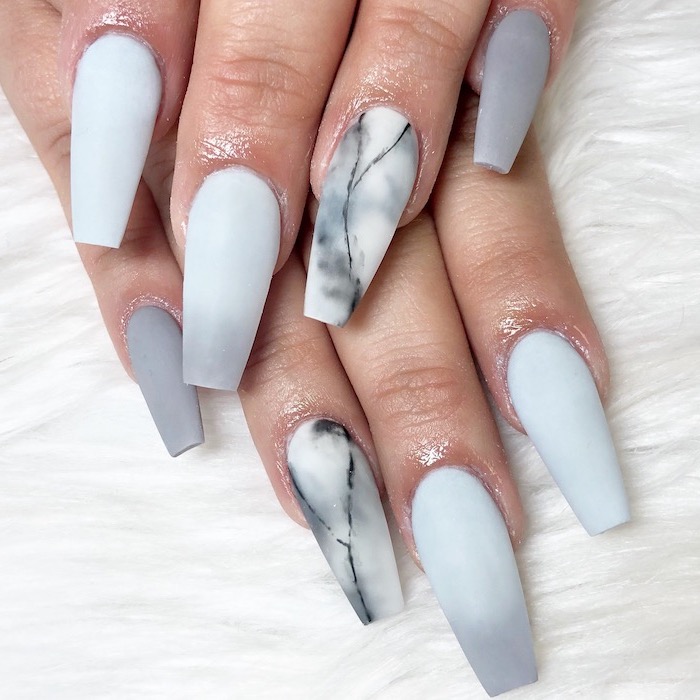 Glitter Ombre Nails: If you are planning to attend a party or wedding then glitter ombre nails are a must for you. This is the best option for any festive or party event. Glitter ombre nails will make you stand out and everyone will want to copy your nail style. If you want to try this look by yourself then all you need to do is apply a base color nail paint on your nails and then take some glitter nail paint and apply it onto the tip of your nails. You can even use a sponge while doing this as it will give you a good faded look on the nails.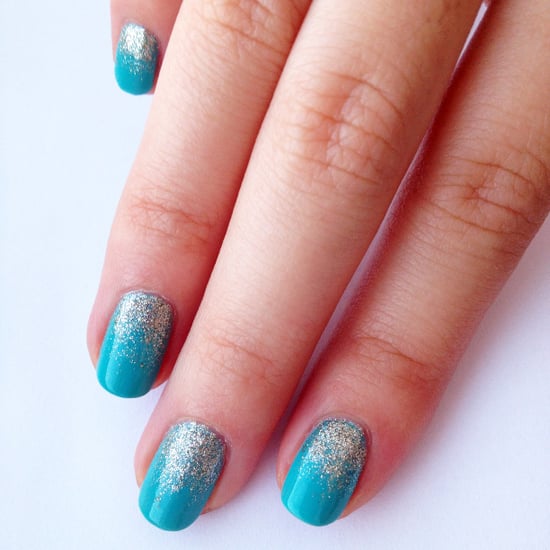 Minimal Nude ombre Nails: Classic, chic, and super elegant, nude nail trend has taken high demand amongst girls this year. A lot of celebrities like Selena Gomez, Bella Hadid, and Jennifer Lopez have been carrying this nail trend so well which is making it even more popular amongst the public. It is a very simple yet classy look that makes your hands look very feminine and pretty.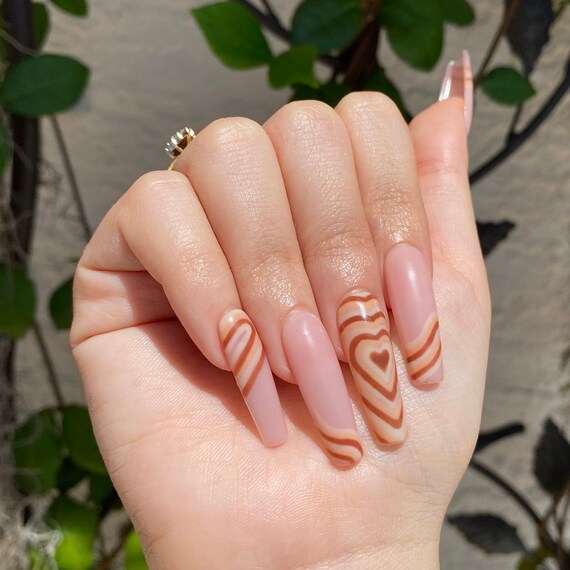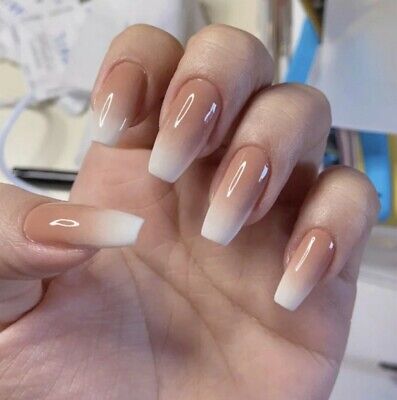 Classic Red Ombre Nails: Red never fails to impress. The classic red ombre nails are going to steal the limelight and also make you look super hot and classy. You can apply any shade of red like blood red or maroon red and it will go with just any outfit of yours. If you want to add a little drama to your nails then you can even go with some cute nail art on top of the red nail paint base.